TOKYO SMART ECO-RESPONSIBLE APPROACH
Tokyo Smart contributes to reforestation
Concerned about its environmental footprint, Tokyo Smart has decided to improve its eco-responsible approach by participating in reforestation projects.
Tokyo Smart will support several associations through the organization Plant for the Planet and the Trillion Tree Campaign project, supported by the United Nations and UNEP (United Nations Environment Programme), which aims to plant 1000 billion trees. To date, more than 13 billion trees have already been planted in 193 different countries.
You will see on our Trillion Tree Campaign profile our counter of planted trees, as well as our goal for the coming year : www.trilliontreecampaign.org/t/tokyo-smart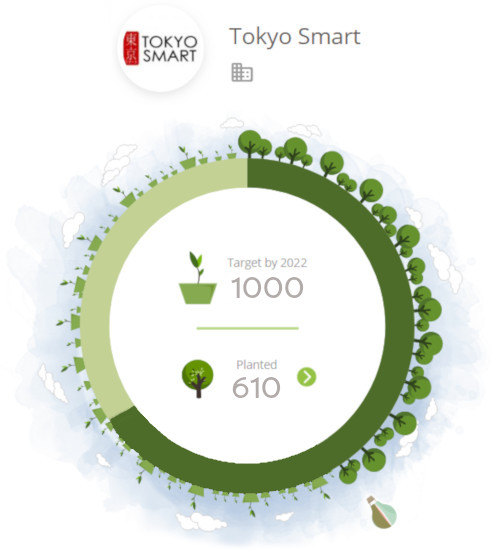 Since December 2019, 210 trees have been financed through these associations, thanks to you! ❤
WellsForZoe: 60 trees, an association that helps African countries with reforestation, access to education and water. In Malawi, already 1,500,000 trees have been planted!
Plant For The Planet, own plantation in Yucatan (Mexico): 20 trees, the association has a presence in more than 67 countries with 130 employees and 70,000 members. Every day, the association plants 6,000 tree shoots.
Eden Reforestation Projects: 110 trees, Eden Reforestation Projects is a non-profit organization that works in developing countries to rebuild natural landscapes destroyed by deforestation. In Ethiopia, Madagascar, Nepal, Haiti, Mozambique or Indonesia, the association has already planted 260 millions trees.
Changamoto Youth Development Organization: 10 trees, was established in 2011 and works to help orphanages, widows, the elderly, youth and environmental conservation in Tanzania.
COBEC Kenya: 10 trees, is a community-based organization that aims to facilitate and empower local people to manage and conserve natural resources. In this context, one of their missions is to plant one million mangroves.
OUR DAILY ACTIONS
GREEN WEBSITE HOSTING

Tokyo Smart has chosen PhpNet.org to host its website in order to provide its website with clean energy. The electricity that supplies the servers comes from hydroelectric, photovoltaic and wind power plants. PhpNet also uses a Free Cooling system to cool servers by optimizing the use of outdoor air.
By choosing green hosting, Tokyo Smart participates in the development of new ecological technics for energy production.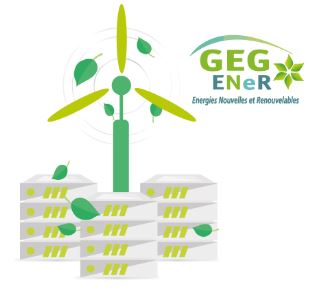 A SHORT SUPPLY CHAIN OF MADE IN JAPAN PRODUCTS

All the products available on Tokyo Smart come from Japan, we promote local craftsmanship rather than massive automated production from countries not concerned about environmental rules. Our short supply chain, directly from the craftsmen, makes possible to limit the transport generated by intermediaries, while allowing fair prices.
MORE ENVIRONMENTALLY FRIENDLY PACKAGING

Tokyo Smart only uses recycled paper cardboard and reuses cardboard from its suppliers, without compromising on protection. Newsprint is used when appropriate, or air bags to limit the weight of the packages and thus limit the energy consumption during transport. Depending on the size of the packaged products, we choose the appropriate cardboard box in order to limit the empty space as much as possible.
The Tokyo Smart team is constantly thinking about improving its carbon footprint and is listening to any new idea, feel free to contact us to discuss about it!