Bowl Sagimarumon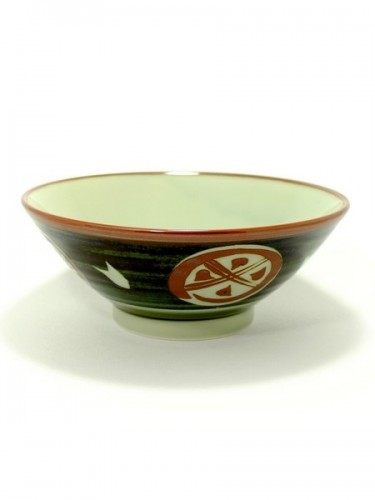 No reward points for this product.
This ceramic bowls with green, brown and white colors has a perfectly flat inside surface while the outside is undulated. Both sides are smooth and the inside is white-green.
The word 'Sabi' means 'rusty color' and 'Marumon' refers to the two types of round signs located on the side of the bowl. This is a bowl traditionally used for soba but it can have any other use.
This bowl can be washed in dishwasher.
Dimensions:
ø19.6cm x 7.5cm
ø7.7in x 2.9in

Bowl made in Mino, Japan